Red Rose Access Overview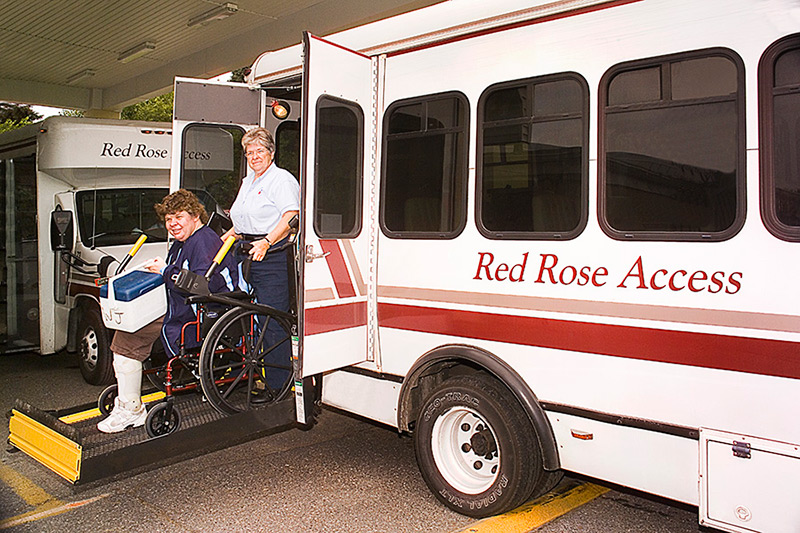 Red Rose Access operates a shared ride (paratransit) transportation service called Red Rose Access for senior citizens and persons with disabilities in Lancaster County.  This door-to-door transportation service is available to those who are unable to use RRTA's fixed-route bus system.  It is a shared-ride transportation service where trips are grouped together depending upon their travel time and locations.  These services are usually sponsored by a human service agency or the Pennsylvania Department of Transportation (PennDOT).
Red Rose Transit Authority uses a contracted carrier to perform the service. The transportation is provided by Easton Coach Co.
Despite being a door-to-door service, Red Rose Access does not provide a "taxi" service and is not a non-stop ride for one person. Different riders are grouped depending on their travel times and location(s). Red Rose Access does not provide emergency transportation.
Click here to download the Red Rose Access Services Guide booklet.
RRTA strives to constantly improve our services for our customers.  Please fill out the customer survey and let us know how we are doing.